Order Online
Order Sr. Ceviche for pick up, avoid waiting on hold or repeating your credit card number over the phone. Here at Sr. Ceviche, we want to make things as convenient as possible for you.
Download our app or order directly from our Website and enjoy ordering our delicious food today. Sr. Ceviche pledges that your order will be right and right on time.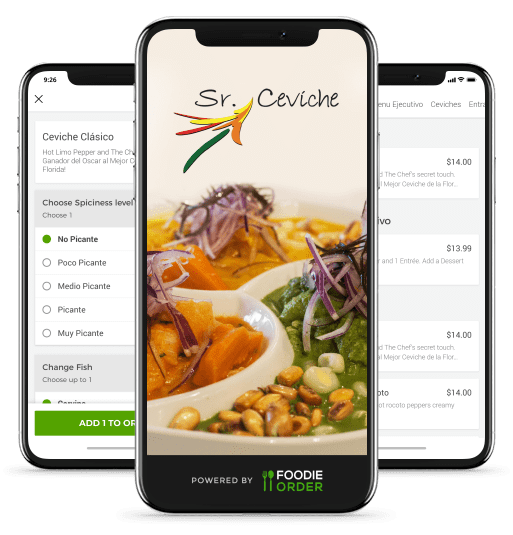 THE ORIGINAL TASTE OF PERUVIAN FOOD

OUR DISHES ARE ALWAYS COOKED-TO-ORDER
WITH NATURAL INGREDIENTS

We look forward to cater your next private or corporate party event, wedding receptions, rehearsal dinners, engagement parties, baby showers, bridal showers, Quinceañera, Bar Mitzvah / Bat Mitzvah, birthdays, anniversaries or holiday celebrations. Your guests will enjoy a delicious, authentic and memorable Peruvian Food.
Our mission is to produce the best Peruvian Food, using the freshest ingredients, authentic and the highest quality available at an affordable price in a professional catering experience.
For catering services contact Alonso Jordan at : 786-422-3065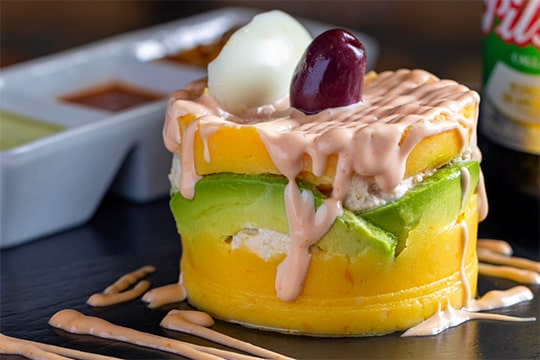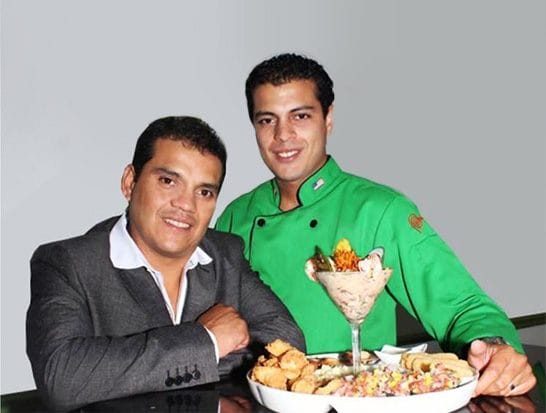 The story of Sr Ceviche began many years ago, when our executives chefs Alonso Jordan and his father Eduardo, started their culinary training in Peru. During this time, they developed a passion for the flavors of traditional Peruvian cuisine. Inspired to share this passion, Alonso seeked the help of his brother Eduardo Jr, and together they decided to open Sr.Ceviche in South Florida, in June of 2013.
Just a year after opening, we received our first big honor. One of our dishes, "The Ceviche Clásico", was recognized as the "Best Traditional Ceviche in Florida" for which we received a prize known as the "Oscar of the Traditional Ceviche" given to us by the Consul of Peru in Miami. We also have been awarded trophies for "Best Quinoa Gourmet" and for our "Leche de Tiger", given to us by Peru Fest ARMAP. The family of Sr.Ceviche continues to grow with the opening of our third location. Alonso, Eduardo Jr, and their father Eduardo continue their involvement in every step of the process, from our kitchen to your table.